Welcome to Mehhh's Practice Website!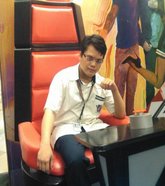 Hello, I'm Mehhh the Owner of this Site.
This is my first time creating a website, i will be updating a lot of things to this website either Educational things, practice elements in a website etc. I'll be offline for a while because of School, a lot of things to finish in College!Oh and btw, if you click and hold me, i'll spin and grow slightly :3 and the GIF's here too...
dont know anything else to add at the moment XD
So, What is all about this Website that I've Done???
---
---
What is This Website???

As of today, i dont have anything to add in this site since i got it to go Live. I'm still a beginner so I have a lot more to learn about HTML and what else it can do.




If you're wondering why I made this website, it's because i wanted to try and apply what i've learned so far in HTML.




If you want to see my Movie List, click HERE.

If you want to see my Personal Information Page, click HERE.
---
---
While I dont have anything much to explain more, so here's a random video you can watch, the first video is the Differences of Korean, Japanese, and American Words and Pronunciations, and the second one is Differences of Korean, Japanese, American and Chinese Words and Pronunciations :D
Videos courtesy of The World of Dave.